Well howdy friends! Since my last post, I've been working on a design review of Stoker (which is taking longer than expected!) so in the mean time, I thought I'd do a little post about my work and what I do everyday.
Currently, I'm working as costume and props designer on The Roast, a comedy news-satire on ABC2 (think The Daily Show but 10 minutes, less budget but more sass and gumption!). For those who don't work in the TV/film industry, making 10 minutes of content before 6pm everyday is a pretty tall order! Here's how my average day goes:
8.30 – Arrive at work with my chai and cook the books!
9.30 – Production meeting where we discuss any issues from the day before and pat ourselves on the back.
10.30 – The writers read through the first draft of the script. I FREAK OUT and then make a list of all the crazy things they have come up with.
11.00 – 12.30 – I make/buy/beg/borrow/steal whatever it is we need for the episode.
12.30 – 3.30 – We make the show!
As you can see, it's a little tight so I've had to become pretty darn creative! Cardboard, gaff and double sided tape are my new best friends and I've cultivated my quick-crafting skills! I can now safely say that I can make anything in less than 2 hours. I can't guarantee it'll stay together/look right/do what it's meant to/not be made from cardboard but by god, I can make it!
So that's my life! Picture above are some of my creations – a muscle-shirt I made to be worn under a suit, some robot puppets and 'Roasty', our show's mascot! And here's some screenshots of my work in action: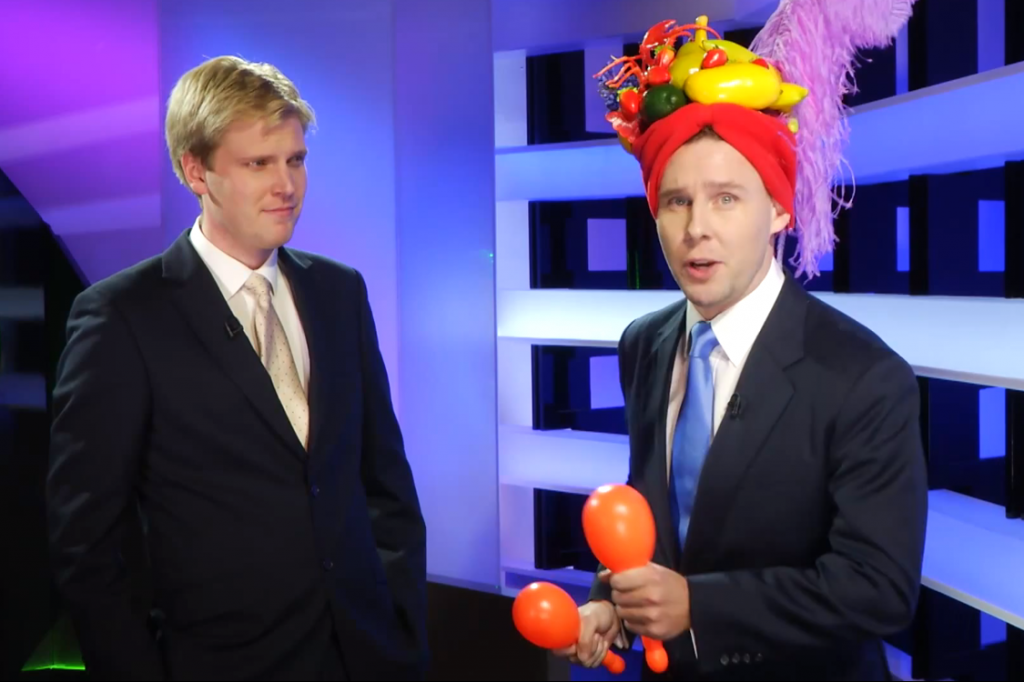 Mark and Tom in a Rio-Inspired fruit hat (ok, so there's also a lobster on there… it's exotic!) made from fake fruit, a small hat, some red fabric and A LOT of hot glue! It only looked good from this angle, the back was just a hash!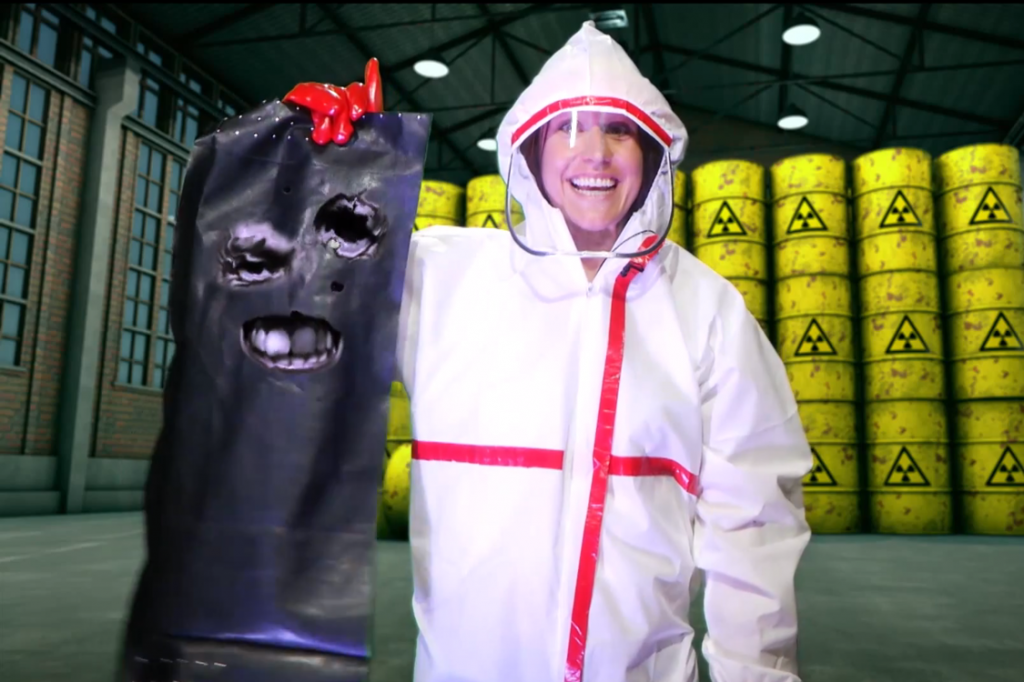 Rach in a hazmat suit I made from gaff, a disposable paint suit, gloves and a safety visor. Not bad, right?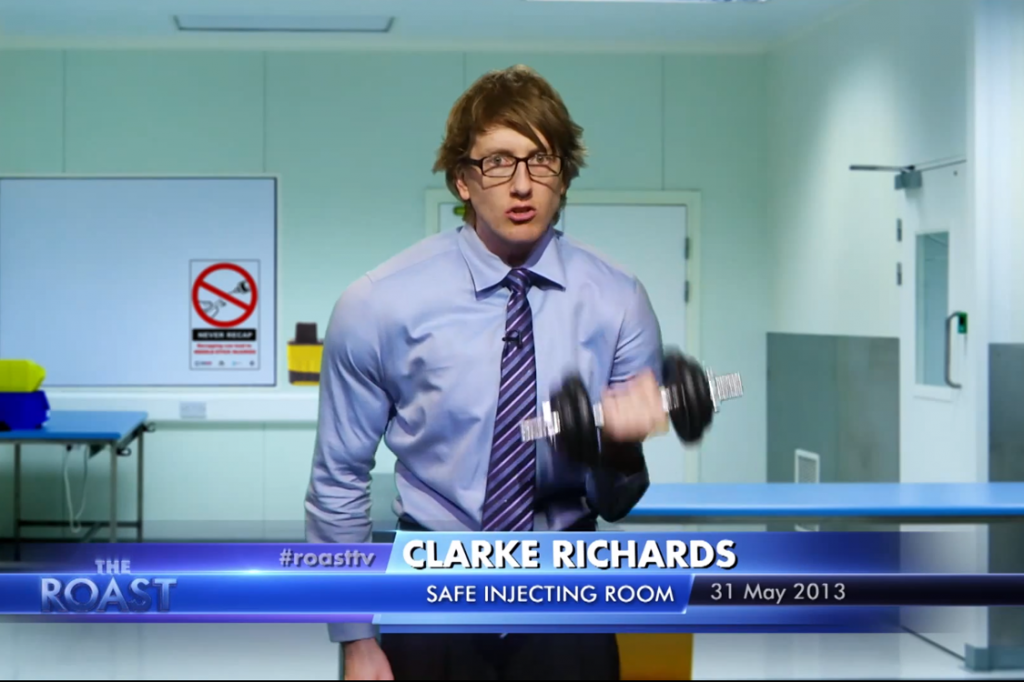 Clarke in the muscle suit which I made from a singlet, two pairs of stockings and polyester filling. Buff and buffer!