The Roast – ABC2
'The Roast' (2013, 2014 daily comedy news program) – Production & Costume Design/Construction
Dir. Nich Richardson | Prod. Charles Firth | Hollow Bear Productions, ABC
'The Roast is a daily ten minute comedy news show that promises to destroy every bastion of journalism known to man.'
As a daily 10 minute show, my role on The Roast included designing, sourcing or making whatever props and costumes were needed for each day's script before shooting began at 11.30am. It was fast-paced, high-stress and just the most fun! I designed and made things I never thought I could have (including 3 'muppet' style puppets and a replica halo gun, to name but a few) and was pushed to the limits of my ability every day. Below are a selection of props and costumes I created (plus me in my wonderful but very chaotic art department!).
http://www.abc.net.au/tv/programs/roast/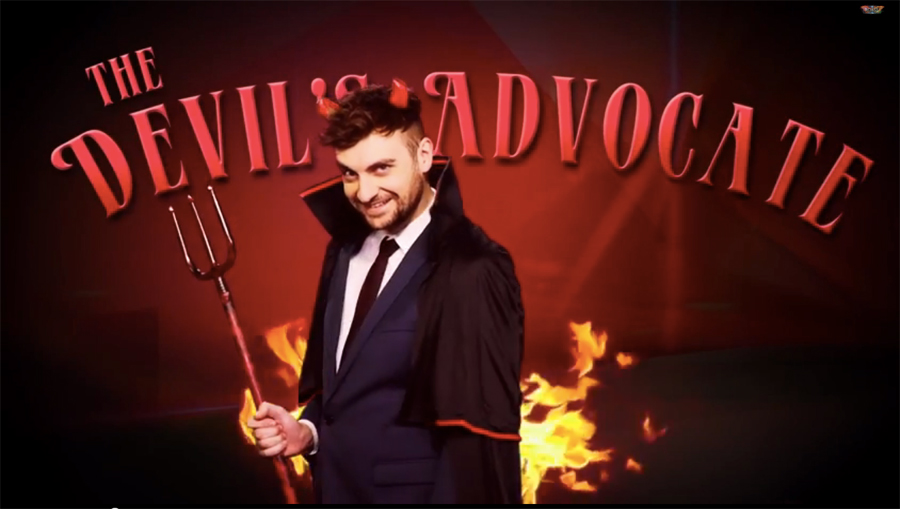 Devil cape, horns (moulded from polystyrene) and pitch-fork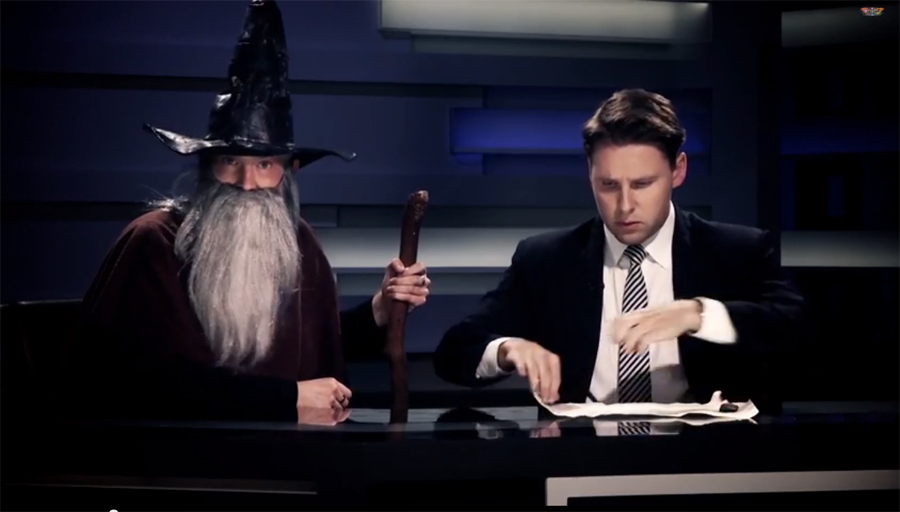 Gandalf Costume (custom-aged hat, beard, custom-made cloak and staff)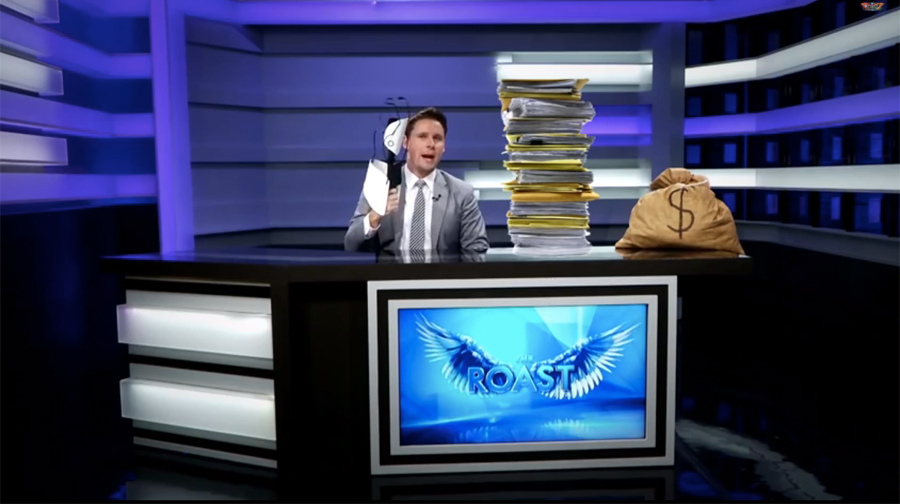 Halo-gun (made from EVA foam, wire, cardboard and a screwdriver), paper pile and money-sack.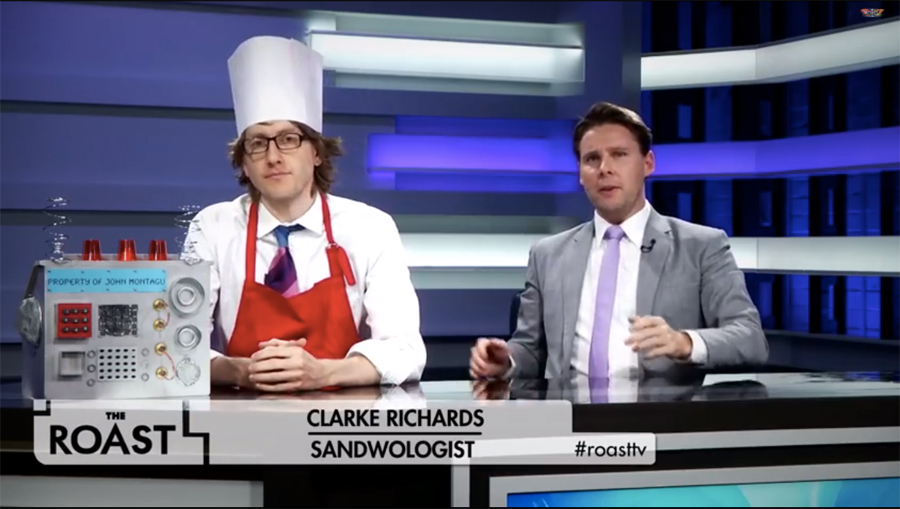 'Sandwich machine' (made from wood, egg-holders, tea strainer, cook cutters and a whole lot of spray paint and glue!)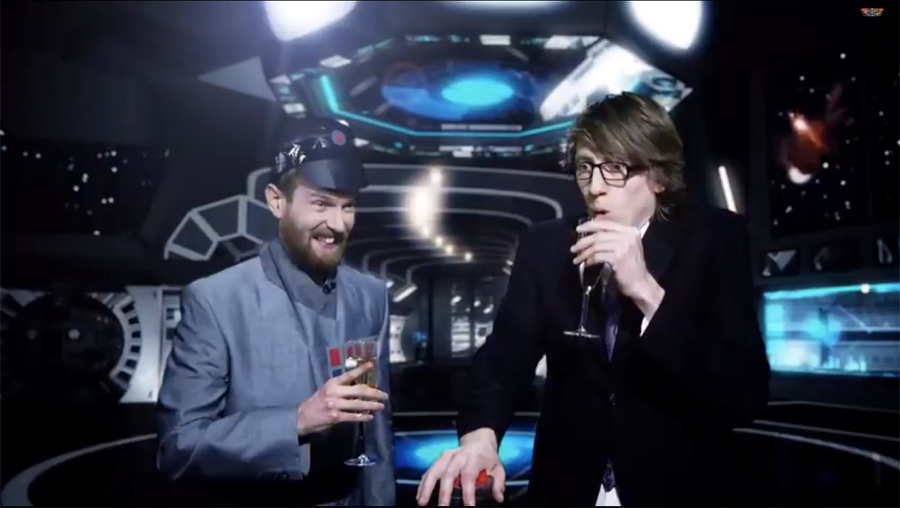 Star Wars-style commander costume (made from suit jacket, bike helmet, EVA foam and cardboard)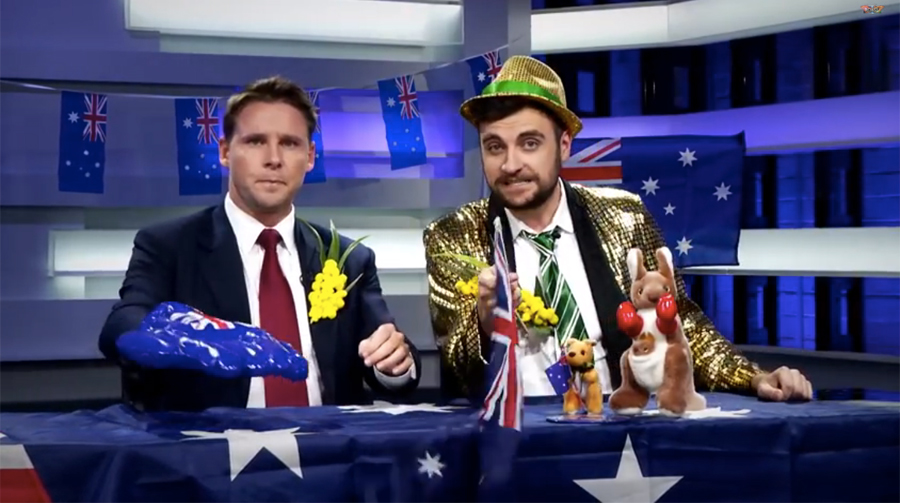 Australia Day set and costumes (sourced)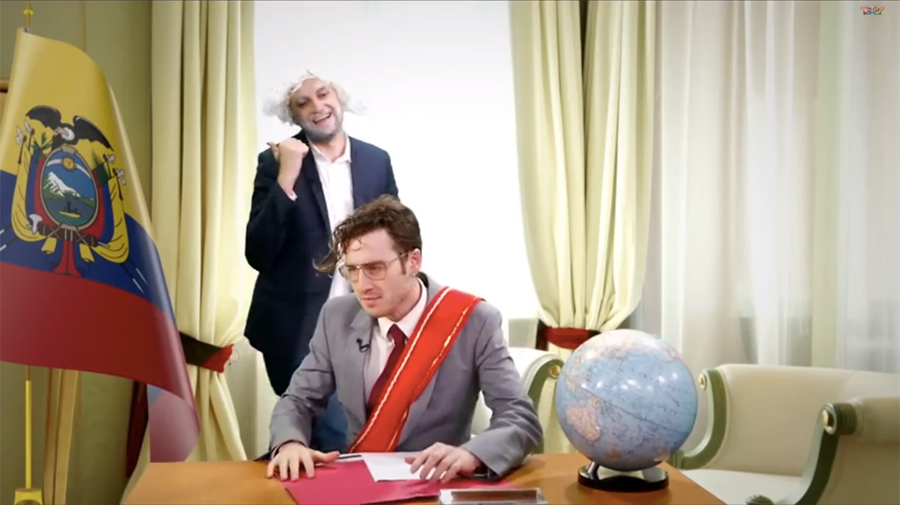 Diplomat's office dressing (sourced) and costume (custom-made sash)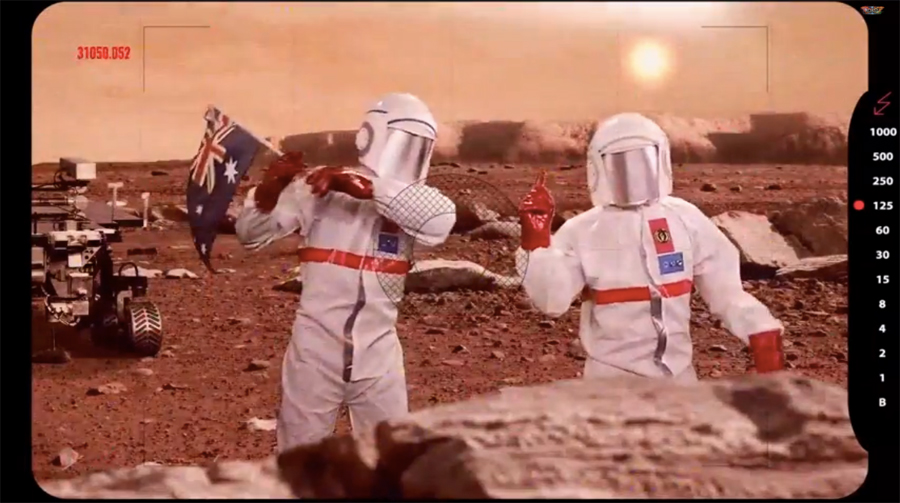 Astronaut costumes (complete custom made from paint overalls, EVA foam and gloves. Helmets made from a bowls, safety visor, EVA foam and foil)
'Medical' set dressing (sourced) and doctor costume (sourced) + fake prop legs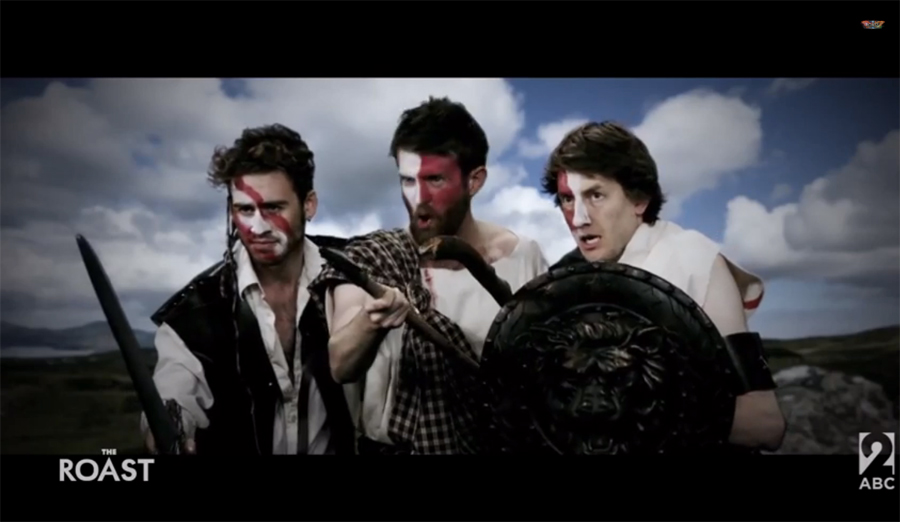 'Brave Heart' style costumes (custom made from calico, tartan and faux leather + aged shield and swords)