Reachout Virtual Tour – Online
'REACHOUT VIRTUAL TOUR' (2014 ONLINE CONTENT) – Production & Costume Design, POST PRODUCTION DESIGN
Dir. Brendan Cain | Reachout Australia
Brendan Cowell introduces the ReachOut.com Virtual Tour: four stories about how ReachOut.com has helped millions of young Australians through tough times.
For this project, I combined elements of production design with animation on a white cyc. The aim of the physical design was to create pops of colour and texture within a void. The aesthetic for both the production design and costumes was young, bright and upbeat with a slight cartoon-feel to match the 'etch 'n' sketch' style animation.
I also provided the initial sketches for the animation elements. This involved thinking in terms of space and perspective in order to ensure the animated backgrounds fit with the physical elements.
INITIAL SKETCHES: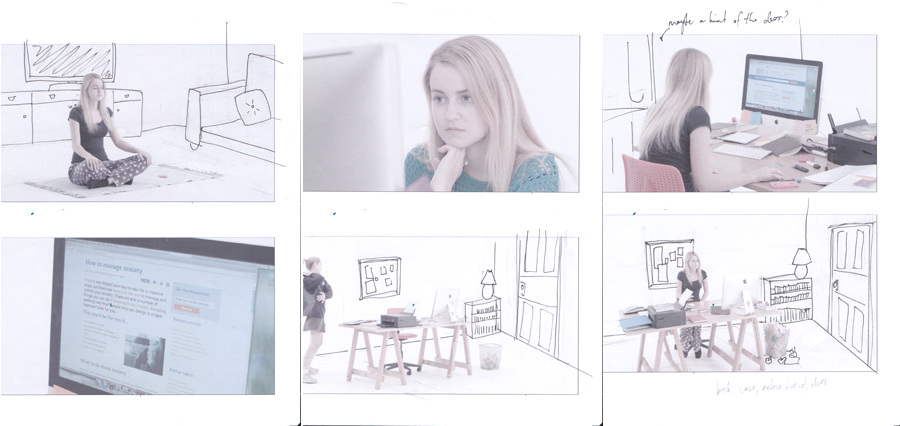 SCREEN SHOTS: